Do you want to get paid for caving? Me too: so badly that I've done the research and created this guide. It takes some effort to build your cave exploring career, but it can be done. You need to become a speleologist. In this article I explain how to do it.
How to become a speleologist? To become a speleologist you need a relevant bachelors degree. You don't necessarily need a masters degree. You should develop a broad set of hard scientific skills like math, physics, biology, and chemistry. Good knowledge of geology is essential. Also, consider developing your caving skills early on by joining a grotto.
How to Become a Speleologist?
Here's a very short step-by-step guide on how to become a speleologist:
Get the relevant education
Improve your caving skills
Learn how to survey and map a cave
Contact your future employer
I suspect you're already doing some cave exploration. If not, and if you want to know more about how to get started, I encourage you to read my beginner's guide here.
In this article
I've added this index for your convenience since this is a pretty long read. This way you can pick up reading where you left anytime.
What Does a Speleologist Do?
As a speleologist, you study all aspects of caves, including their geology, biology, hydrology, history, speleogenesis (link to Wikipedia) and speleomorphology (how caves change).
In other words, you can research:
the cave itself – how it's formed and how it changes (speleogenesis and speleomorphology)
the cave's content – the formation of stalagmites and stalactites, columns, and pits (geology)
the cave's life – the development and behavior of endemic cave life (biology and zoology)
the cave's water (hydrology)
the cave's archaeology – any historic remains the cave may harbor
Speleology is an interdisciplinary field that combines a lot of scientific skills. You'll be using biology, geography, physics, chemistry, cartography, meteorology/climatology, ecology – and many specialty subjects in these fields of study. You also need to know survey techniques.
It's a niche field of study within the larger category of geosciences.
Depending on your specific job description, surveying caves is a large part of your day job. So it allows you to work outdoors and do lot of field research.
But as any academic, a speleologist also has to review his or her survey data, and produce research papers. So apart from going out there, it's a desk job as well. But it can be a lot more practical than many theoretic fields.
So you'll be a caver, but an academic as well.
There are different kinds of speleologists
Speleo-hydrologist
Speleo-biologist
Speleo-cartographer
… and so on. As you can imagine there are endless fields of expertise. No one's a speleologist pur sang; you're a speleologist with a background in some other field of study.
Some famous speleologists
Emile Riviere (1890)
Édouard-Alfred Martel – the father of modern speleology
Robert de Joly – successor of Martel (making him the son of modern speleology perhaps?)
Henry Bruil – French archaeologist
George Veni – speleo-hydrologist
William Elliot – speleo-biologist
Bob Richards – cartographer
Let's Manage Some Expectations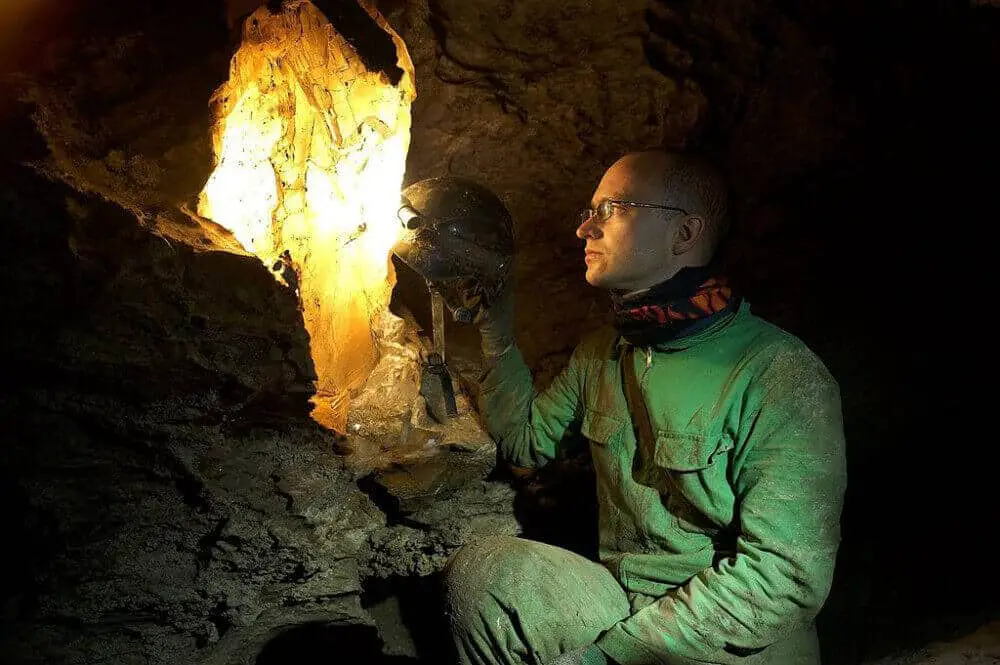 Where will you work?
Land managers of caves and parks (Architecture & Engineering: 26%) – Designing show caves or reinforcing existing caves, or perhaps running your own tourist cave
ExxonMobile and Royal Shell (Mining, quarry & oil: 24%) – Finding new resources to extract, such as minerals and fossil fuels
NOAA and EPA (Governments: 14%) – Conducting cave surveys for ecological research
Colleges and high schools – Lecturer or academic researcher
Numbers are 2018 U.S. data. These data are taken from EnvironmentalSciences.org.
On your journey to becoming a speleologist you develop a broad set of transferable skills. Any geoscience allows you to work outside of your sector. You can utilize your knowledge to work for governments, private companies, and colleges. This gives you many options in terms of income, job fulfillment, and job security.
What does the job require?
You shouldn't suffer from claustrophobia (really), or overcome it (read the article)
You should be able to remain calm in stressful situations
You're a good problem solver
Common sense and responsibility
You are research-oriented, like to survey and inquire
You have a wide scope of interests
You have good general knowledge and have a broad scientific skillset
What's the job demand?
So how likely is it to get a job as a paid caver? There's no actual data on speleologists specifically, but the demand for geoscientists, in general, is expected to grow 14% over the next 8 years in the US. This is twice as much as the average job growth in the US.
However it plays out in the future, you can be sure to have work to do. It isn't a very competitive job market and there's a general shortage of geoscientists. There just aren't enough students graduating to fill all job openings. But whether the cool exploration jobs are open, I don't know.
How much does a speleologist make?
In the United States
The average salary of a speleologist in the US is roughly $59,000. Speleologists working in the mining industry earn the most, at about $115,000. If you get yourself a government job at the federal level, expect to earn about $59,000. State government pays below average, about $50,000. Educators come in last with an average salary of $40,000 a year.
In Europe
In the UK, geologists earn considerably less, at about £33,000 or $42,000 per year, with a total range of £20,000 to £78,000 ($25,500 to $100,000).
In Norway, geologist earn the most, at roughly $97,500 per year, with a total range of $70,000 – $136,000.
| Country | Avg. salary | Range |
| --- | --- | --- |
| US | $59,000 | $40,000 – $115,000 |
| Canada | $57,000 | $36,000 – $85,600 |
| UK | $42,000 | $25,500 – $100,000 |
| Norway | $98,000 | $70,000 – $136,000 |
| The Netherlands | $81,000 | $35,000 – $184,000 |
| Australia | $65,000 | $42,000 – $94,000 |
| Egypt | $2,000 | $1,172 – $43,000 |
| India | $7,100 | $3,000 – $14,000 |
These are 2018 numbers from payscale.com
What's the best country for geology jobs?
The best research is definitely to be done in Africa. The continent hasn't yet been explored well. Especially for speleologists, there's a lot of immortality to be had. For a long time, Africa was believed to not have any cave potential – turns out nobody ever looked properly. North-Africa (Morocco, Egypt) has a lot of karst-rich regions. Also, China has a lot of major cave potential.
But your wages won't be any good there (however, your living expenses will also plummet). So unless you can arrange for the federal government to send you there on an expedition, the U.S. and Canada are the best countries for geologists, if your priority is to make a good living.
Europe has very good research facilities, although I'm not sure how much exploration is left to do there (I'm aware: plenty – I'm talking relatively to other continents with less advanced geoscience).
But what am I talking about? As a future speleologist I think you should study this map of karst areas and determine what the best country for a speleologist is yourself: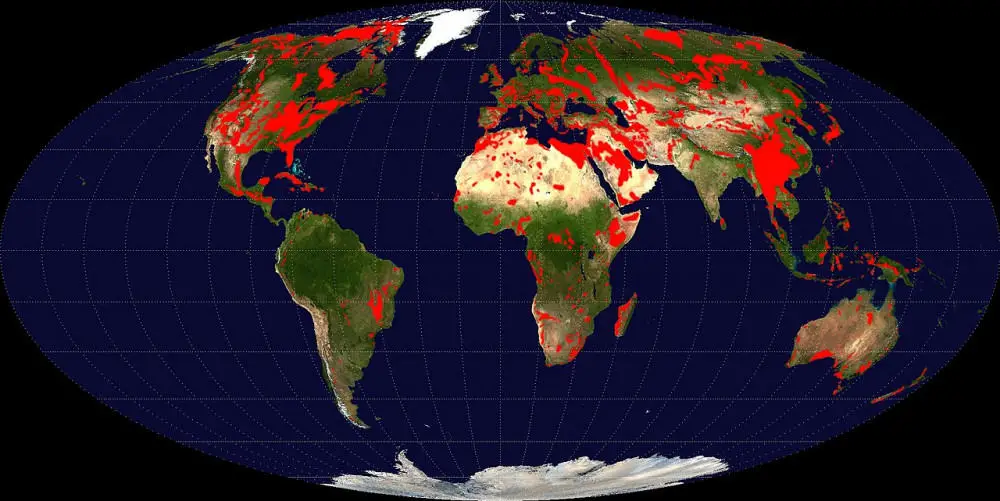 How To Actually Become One
Let me repeat the shortest step-by-step guide in the world on how to become a speleologist:
Get Relevant Education
Minimum requirements to work as a speleologist: a relevant bachelor's degree.
If you want to become a speleologist, you need to get the right degrees. It's uncommon to get a real cave explorer's job without a relevant bachelor's degree. So what precisely are considered relevant bachelor's degrees? Generally, anything earth science-related will do fine. To list a few:
Geology
Geosciences
Geography
Environmental Studies
Geophysics
Hydrology of hydrogeology
The educational requirements to become a speleologist aren't super straightforward, as speleology isn't a major or master. So you can't actually study speleology and be done with it. To make sure you become a caver with an income, it's more a case of getting the right set of skills in place and then contacting the places that need people with that skill set to go inside caves for them and report.
It's important to note that you can study geology without any previous science education. You will however have to pick up these skills along the way, as the 'hard' sciences are important for any type of geoscience. To find out how to do it, click here (scrolls down).
All fine … but how to actually learn something about caves?
Apart from what future employees think of your degrees, you also want to pick a route that learns you as much on caves as possible, as that's where your real interest lies. To make sure you get your money's worth, you should look for Karst Geosciences. These are bachelors with a specific focus on the formation of caves.
I've found a great resource on Karst Geoscience courses in the U.S. on the website of the NSS. You can check it out here (link to NSS).
So how do I acquire these skills you're talking of?
Let's start with high school – Let's say you're only 13 years old, and you're already in the business of knowing what you're gonna be. Good for you. Ideally, you want to make sure you choose (and get good grades on) the following subjects:
Compulsory subjects: Mathematics, Physical Sciences
Recommended subjects: Geography, Life Sciences
After that, in college you should make sure you have some geology, geoscience, and if possible cartography, biology, or any other minor that will complement your skill set in a way so that it makes sense to an employer when you ask for this particular job.
Major: geology, geography
Minors: cartography, survey techniques, GIS, or even something like biological sciences, anthropology, zoology
Masters degree – If you're thinking about getting a postgraduate, you can get a masters degree that will help you to run for certain high paying sectors:
Environmental biology, chemistry, ecology, natural resources
General Info on Studying Geology
How long does it take to get a degree in geology?
The curriculum for a geology major takes 3 – 4 years to finish. After this, you have the right certification to get started, or to specialize further with an Honors or Masters Degree. A masters degree usually takes about 1 – 2 years to complete.
Should I get a masters degree?
You don't require a masters in geology (or anything else for that matter) to get entry-level jobs as a speleologist, but it can be useful. Also, masters tend to make a little more money (obviously): about $5,000 per year in the US. But of course they also cost a lot. It's up to you to calculate your ROI.
What are the requirements for starting a geology masters?
You automatically meet all academic standards for acceptance to the masters program if you have a:
… from the university at which you're enrolling for the masters program. If you have a Bachelor of Science from another university you might need to submit additional documentation for the university to evaluate.
You can also apply for a geology masters with other bachelors. A good rule of thumb:
if your bachelor is part of Geosciences or Earth sciences, you have a good shot at meeting the requirements
if your bachelor is in another field, but you have done at least a years worth of geology or earth science related courses, you have a good shot at meeting the requirements
if you have a bachelor of arts without any earth science-related courses, you generally don't meet the requirements
Do you always need to have a bachelors in geology to do a masters?
No, you don't. It is possible to study post-graduate Geology without a bachelors degree. You will however have to catch up on math, chemistry, and naturally plenty of geology coursework.
Many colleges have a 1-year pre-graduate program for people without the required background. During this year you will catch up with all skills you need to start the masters. Please note: these programs are intensive. You will have to work hard.
Where To Start?
So let's say you're ready to roll, and you want to start getting your karst on. Congratulations on completing the hardest part – which is committing yourself to your desire on becoming a speleologist.
First, I'll discuss what to do if you don't have a science background, as I think this is the case for most of us
Then, I'll discuss the options for geologist that want to specialize further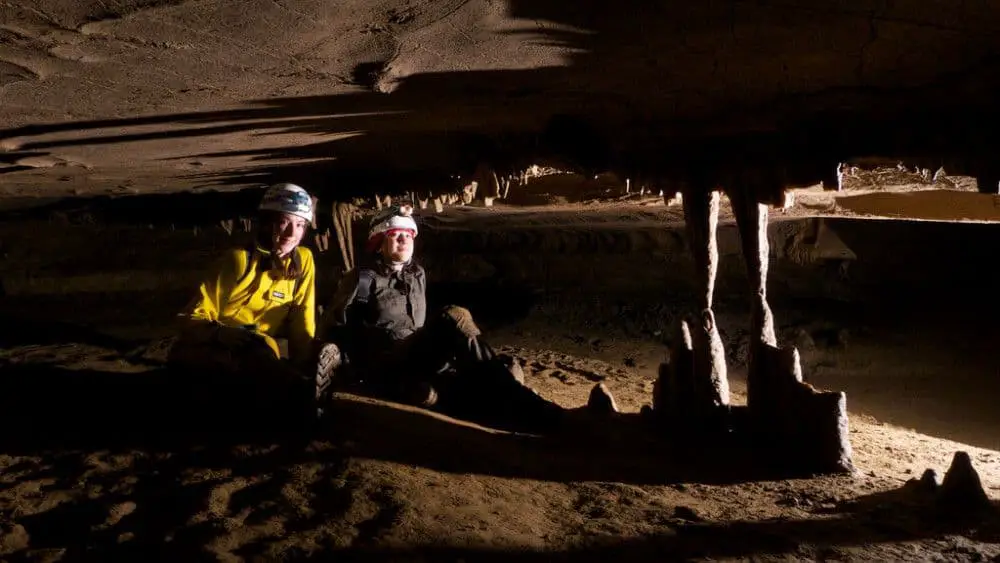 How to start if you don't have a science background
Online courses
If you don't have a background in science, the best way is to develop one. Luckily, there are lots of ways to do it. Starting with an online geology course can be very helpful. There are also a lot of (free) resources available on math, chemistry, and so on.
MIT offers a free online geology course
So this is cool for anybody that want's to get started right now. MIT has made its course materials for 'Introduction to Geology' publicly available through their OpenCourseWare program. Please note that this download only contains the course materials. So there are no lecturers involved: you have to read and study yourself.
There are many online geology courses for distance learning – you should enroll
If you're serious about becoming a speleologist, at one point you will need to get yourself a college degree. You can either enroll in your local university, but there are also plenty of distance learning courses available (which I'll go over later on). Distance learning comes with plenty of advantages. It may be cheaper in some countries, and studying is more flexible.
How to go deeper if you already have a science background
If you want to specialize further, there are plenty of master studies at hundreds of graduate schools available worldwide, both as online course or on-campus.
The top 5 universities for geology masters programs worldwide are:
Oxford University, United Kingdom
London School of Economics and Political Science, United Kingdom
University of Cambridge, United Kingdom
University of British Colombia, Canada
University of California, Berkeley, United States
The top 5 universities for mining masters programs worldwide are:
Colorado School of Mines, United States
Curtin University, Australia
McGill University, Canada
Technische Universität Bergakademie Freiberg, Germany
Pennsylvania State University, United States
These numbers come from topuniversities.com. I've used the global ranking for geography and mining courses for 2018.
Good online masters in geology
There are plenty of good online masters in geology that enable distance learning. These are great if you want to enroll for a specific university based on quality, price, or expertise. Also, it enables you to study when you're unable to participate in class.
Improve your caving skills
I suspect you're already into caving, and maybe you know a great deal more and are a lot more experienced than me. If not, you should definitely contact your local grotto and become a member.
Grottos offer free or cheap training, organize caving trips, and have a wealth of knowledge to share on caves and anything cave-related. It's the best way to get up to speed. Some grottos are also invited to explore, survey, and map virgin caves, which is a great way to learn skills you'll definitely need as a speleologist.
If you don't know where to start, no worries. I've previously written a short article on how to get started with caving. It has more information on grottos and gives you different links and tips. I suggest you read it. You can read it here.
Learn how to survey and map a cave
I actually won't get into this, as it's outside the scope of this article. I have however written a short introduction to cave mapping previously. You can check it out here, if you're interested.
Contact your future employer
Here's a list of organizations that provide a good starting point for finding a job as a speleologist:
---
Map courtesy of Ulrich Still
Photos courtesy of Vkrzalic – CC BY-SA 4.0 license
VictoriaGalbur – CC BY-SA 4.0 license
Dave Riggs – CC BY-SA 2.0 license