Want to get to know some of the most famous caves in the world? In this article, I'll walk you through 23 of the most famous caves. And also some that are not as widely known.
Every cave has its mystery because they are all formed differently. Each cave stands to fascinate you in its way. Some of the incredible caves in the world might seem bizarre at first glance, while others are just stunning. One thing for sure is that every cave will leave you craving to experience the next one.
So here are the 23 most famous caves in the world:
In this article:
Marble Caves, Chile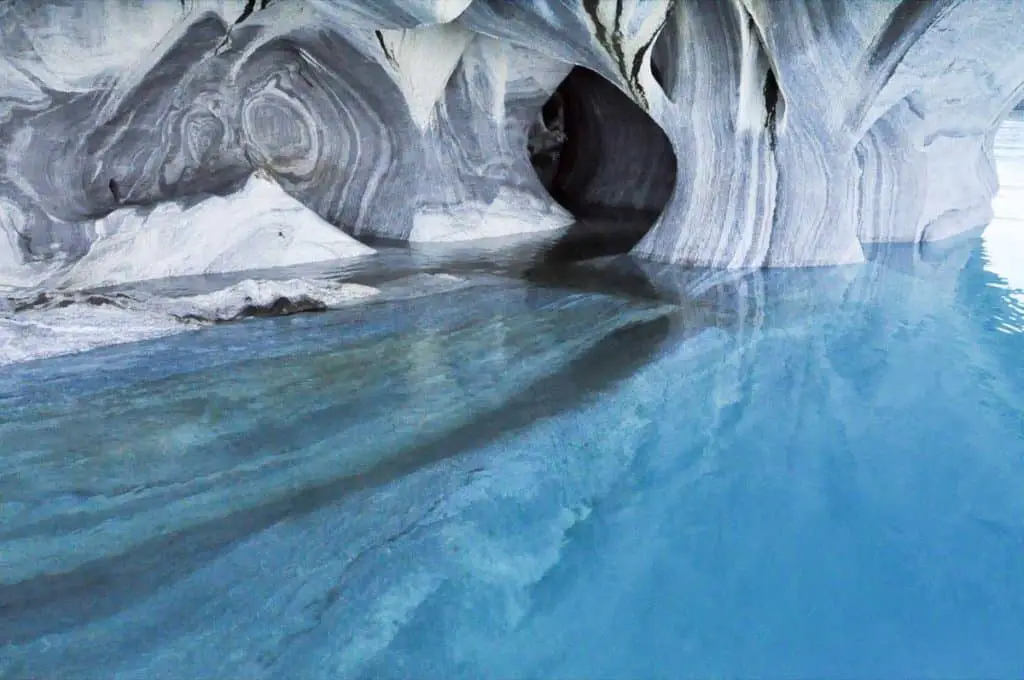 Mother Nature never ceases to mesmerize us. Visiting the Marble caves in Chile should be enough proof. We are talking about several well-coiffed breathtaking Marble caves. These caves are said to have been formed 6000 years ago, and they are still a spectacular sight. You'd need a boat ride to reach these caves as they sit on the water.
Waitomo Glowworm caves, New Zealand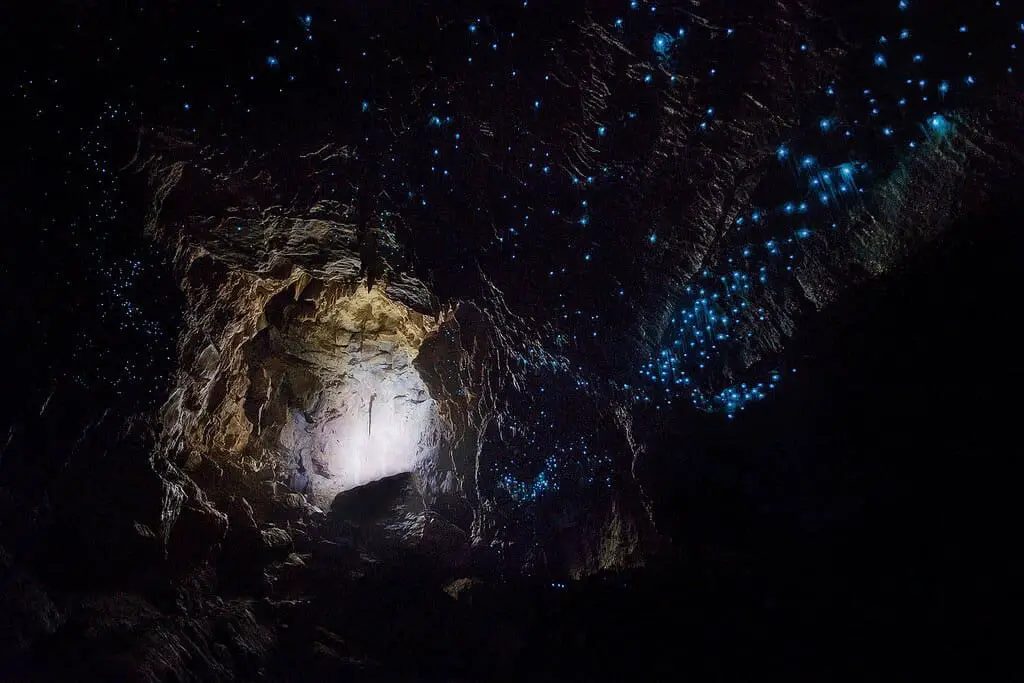 Glowworms are amazing insects that like to light up wherever they inhabit an area for various reasons such as scavenging for food. The Waitomo Glowworm caves in New Zealand are a chosen inhabitant for the Arachnocampa Luminosa, which are rare Glowworms only found in New Zealand.
The combination of a dark cave and these glowworms is astounding. You can experience all this while enjoying a boat ride.
Vatnajokull Glacier Cave, Iceland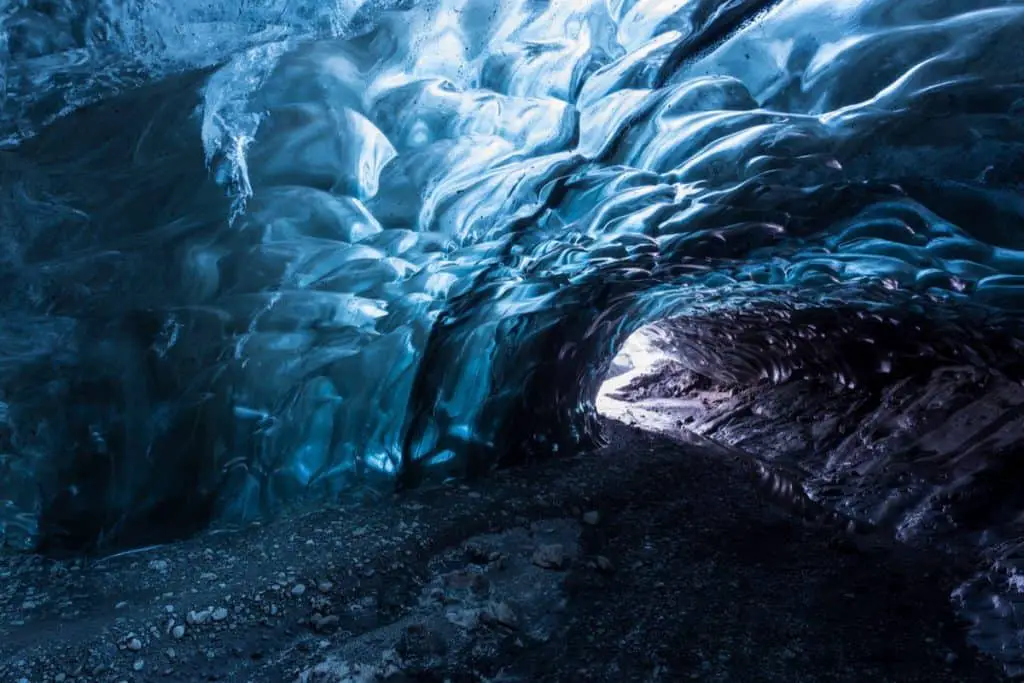 In all probability, it is hard to imagine a cave inside a glacier. This is a reality in Iceland, the home of the Vatnajokull glacier cave. What's more riveting is that this cave resulted from the heat emanating from volcanic activities. As much as it is a great site to visit, it helps to be aware of the dangerous zones within the site.
Cave of the Crystals, Mexico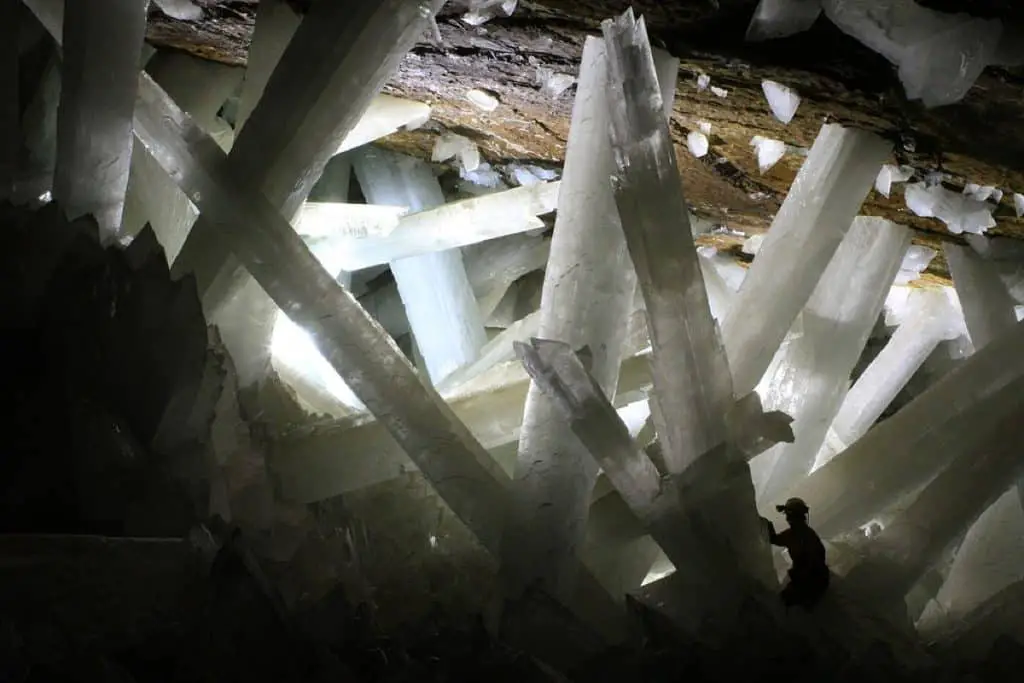 Popularly known as the Giant crystal cave, the Cave of the Crystals is one of a kind. The natural giant crystal structures are quite unusual. It is odd enough that they are in a cave. Although you'd love to go there and explore it by yourself, that is highly unlikely. You'll need special guides as it is a risky excursion. Further to that, the conditions there are not quite friendly.
When visiting a cave, you need to dress accordingly. Learn what is best to wear to different kinds of caves. Read my article What to Wear on a Cave Tour.
Son Doong Cave, Vietnam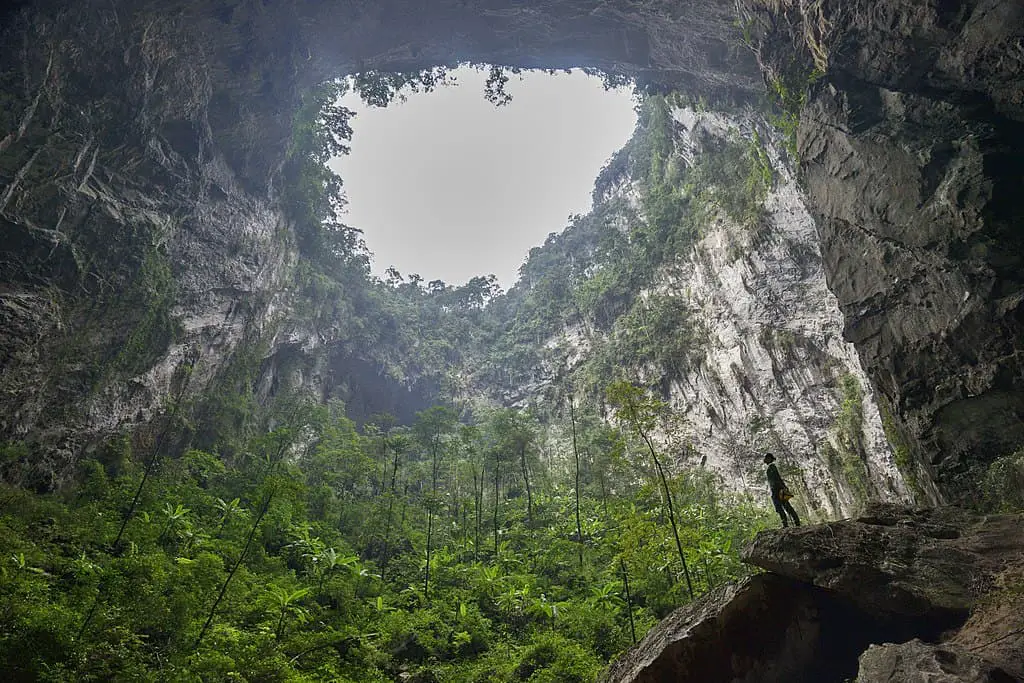 Ever heard of a 5 km long cave? This cave's ceilings are over 200 meters high at some points. If you'd want to have the rare experience of walking in such a cave, then you should head out to Vietnam. The Son Doong cave is the largest cave in the world. What makes it even more enchanting is the fact that it has its climate, a jungle, and a river.
To get an idea of the sheer size of this place, check out this great video:
Krubera Cave, Georgia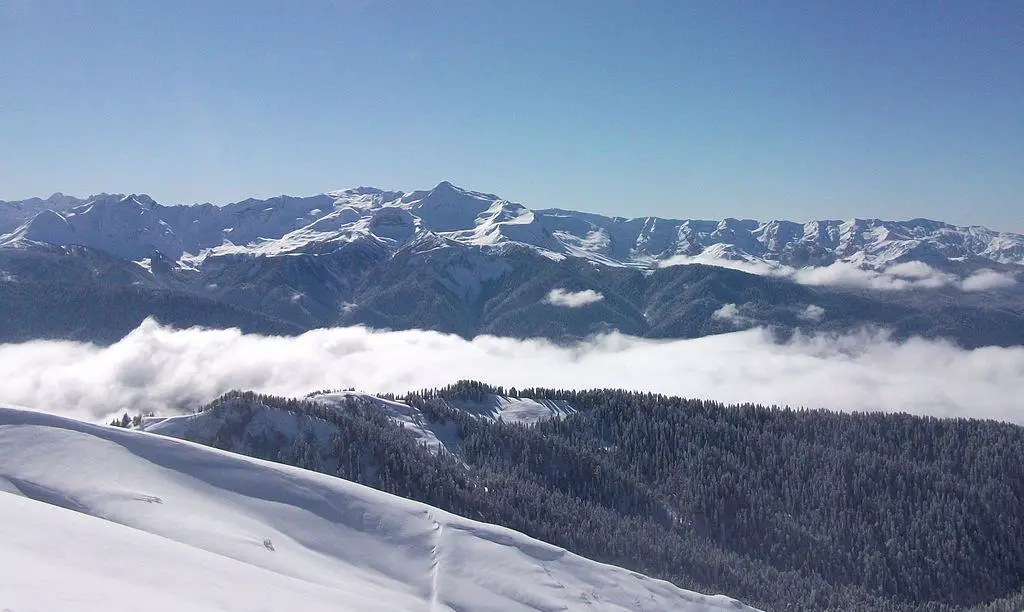 While some caves are known for their sheer size, the Krubera cave, which is found in Georgia, is famous for its depth. It has a frightening depth that goes beyond 2000 meters.
The sight of this cave is bewildering. You'll probably want to pay attention as you try to find out what 2000 meters deep looks like. Read my previous article on the 5 Deepest Caves in the World (new tab).
Deer Cave, Malaysia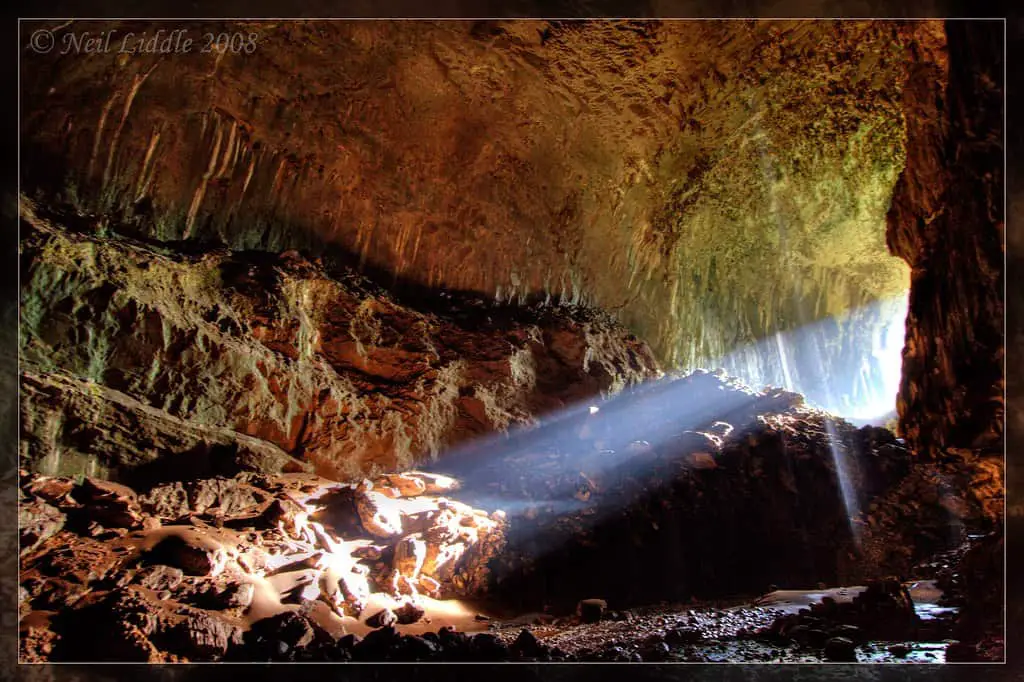 Before Son Doong was found, the Deer Cave was ranked as the largest cave in the world. Though it no longer holds that spot, it is still one of the most famous caves in the world. It has a distinct stromatolite formation, which looks like a statue of Abraham Lincoln when seen from certain angles.
Fingal's Cave, Scotland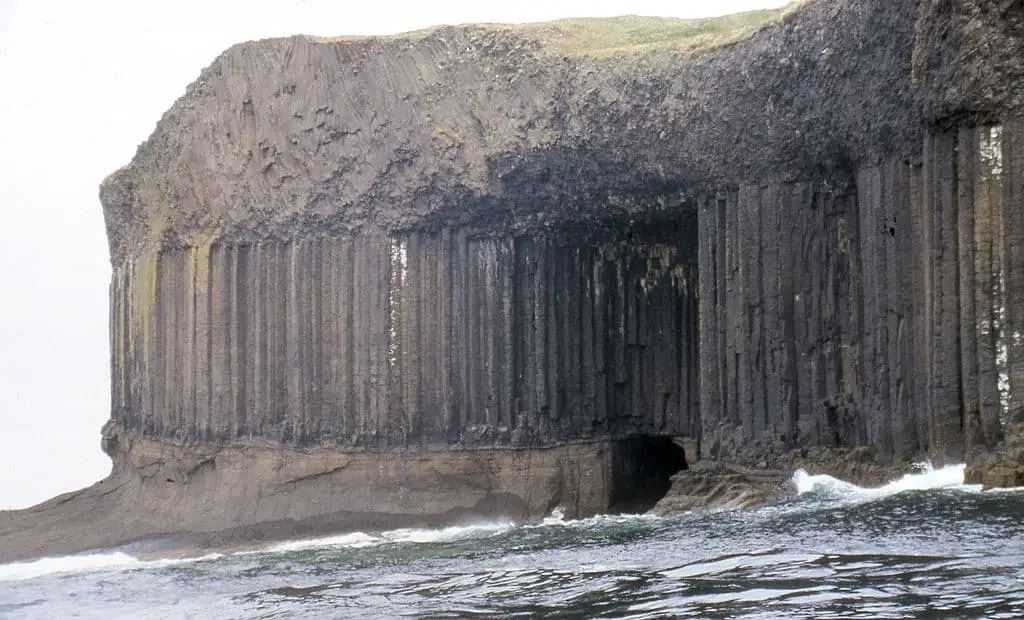 Located in the remote Staffa area in Scotland, the Fingal's Cave was formed by hexagonal jointed basalt columns. While walking in this idiosyncratic cave, you can't help but notice how colorful it is. Occasionally, you will hear some interesting sounds that rouse your curiosity throughout the expedition.
Blue Cave, Greece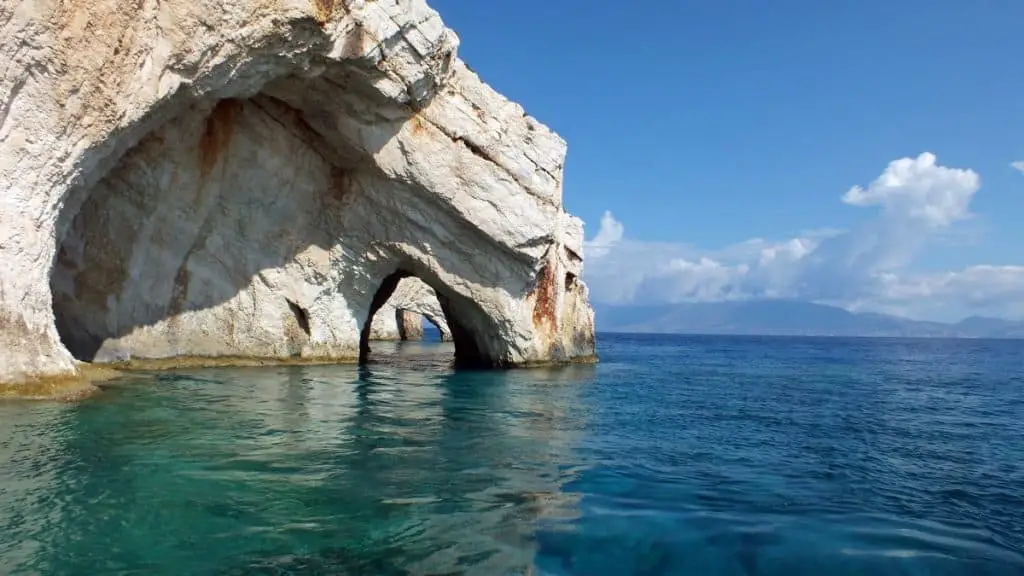 For many people, blue is a cool color. But wait until you see it dominate a superb cave, you will appreciate its beauty and tranquility. If you think that's impossible, the Blue cave in Greece can certainly prove you wrong. Thanks to the illumination of the blue color caused when the sun shines on the water, it is distinguished by balmy waters and can only be accessed by a boat.
Predjama Castle, Slovenia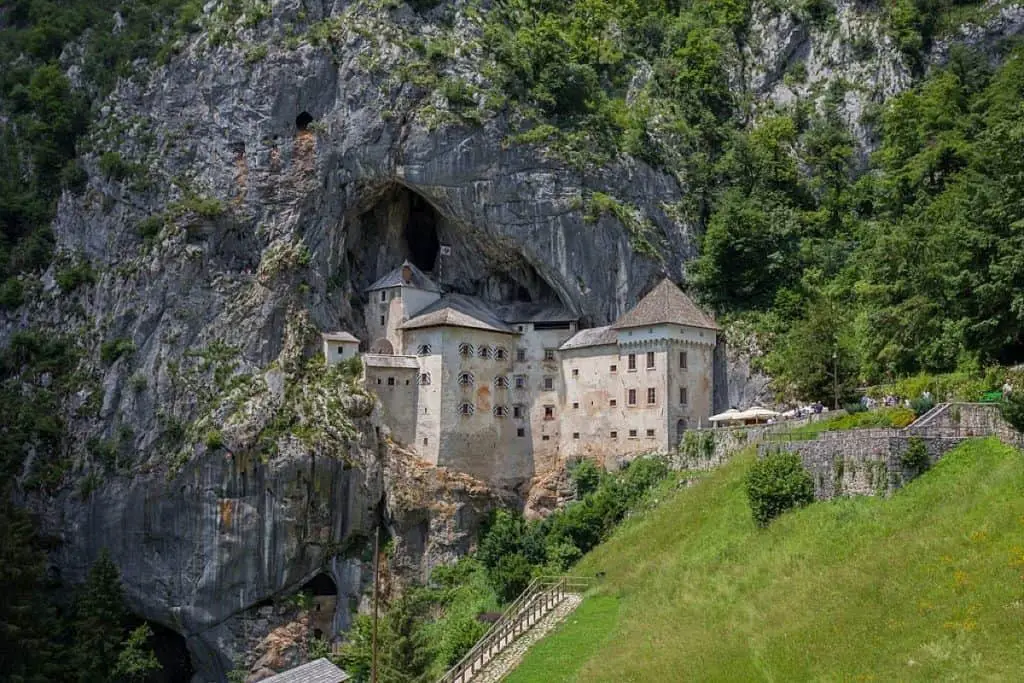 You've undoubtedly heard of castles and caves separately, but the Predjama castle in Slovenia combines them both. As you can imagine, the site of this rare union is awe-inspiring. As history would explain it, the gothic castle was built close to the caves to make it a fortress. When you get there, you can't help but notice the white walls of the ancient castle sitting on the black rocks that form the cave.
Antelope Canyon, Arizona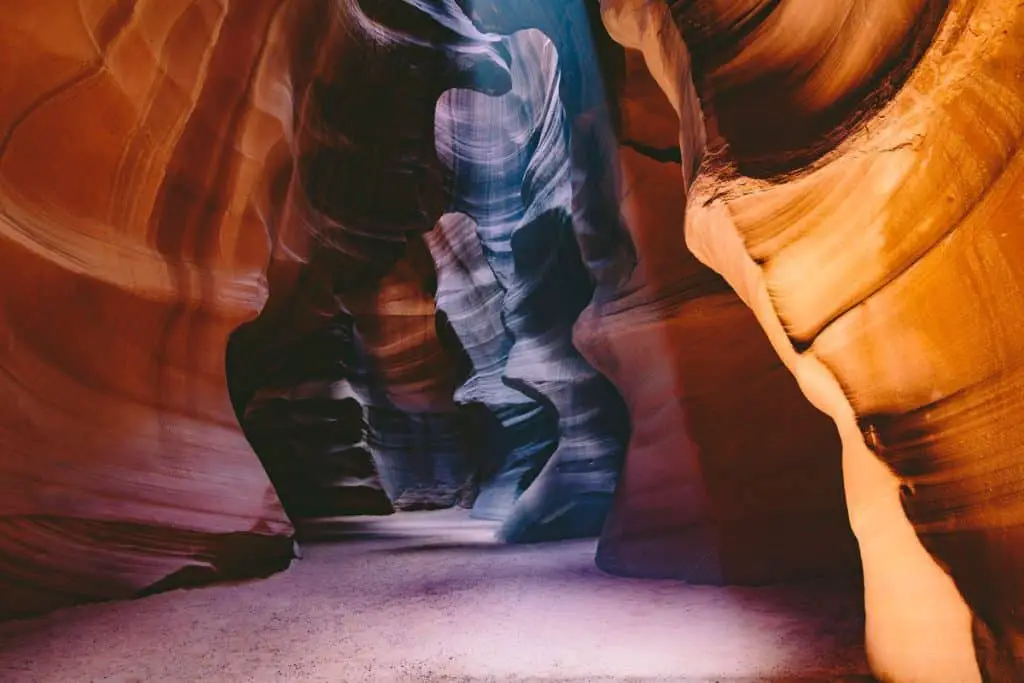 The Antelope Canyon is a cave in Arizona, which attracts thousands of tourists each year. The scenery is magnificent, and the cave itself is divided into an upper and a lower canyon. The cave itself was entirely formed by water.
These caves illuminate a spectrum of beautiful colors whenever the sun shines on. The feeling in these caves is that of serenity, as the cave is far away from the chaos of the city life.
Tham Lod cave, Thailand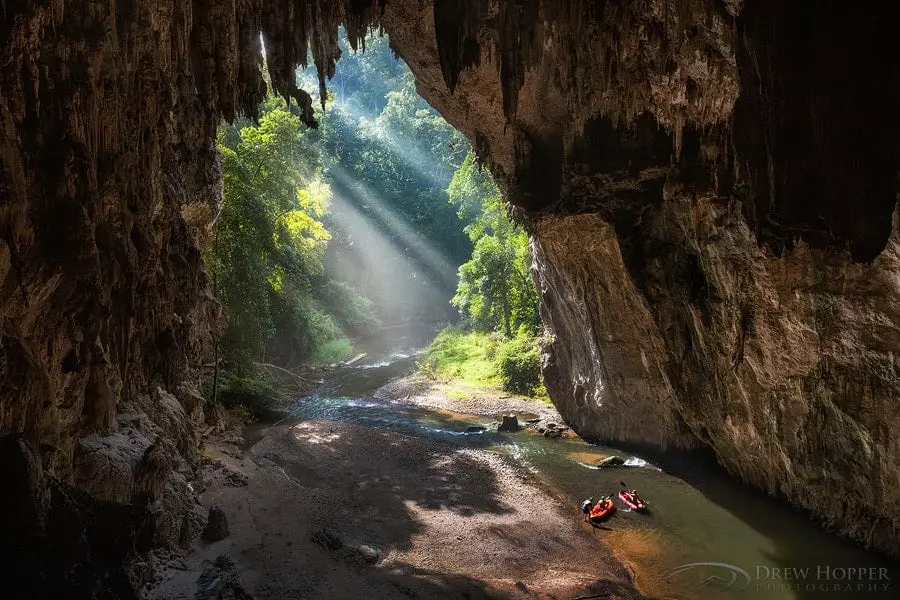 Located in Mae Hongson province in Thailand, Tham Lod cave was discovered along with some ancient tools, pots, and carvings believed to be from the Iawa people. It stands out as it is surrounded by a forest with just narrow paths leading to the entrance.
Ellison's Cave, Georgia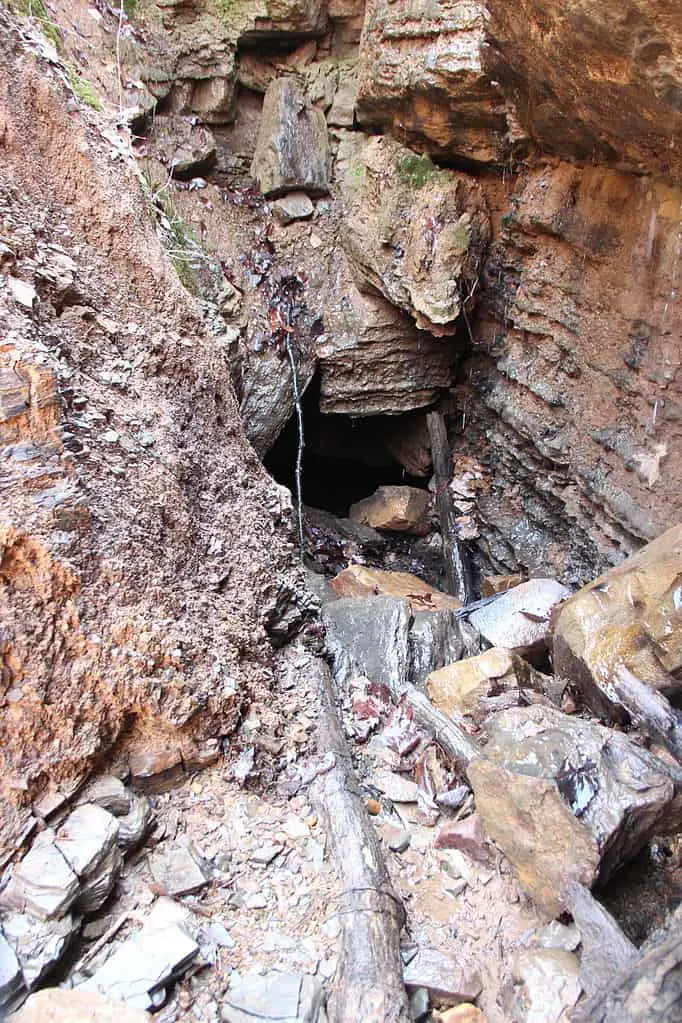 Every year, Ellison's cave, which is situated in the state of Georgia, draws out throngs of cavers. These cavers only come to witness one thing; the Fantastic Pit, which is popular for being the deepest unobstructed underground cave in the entire USA. This makes it extremely thrilling and dangerous. Therefore, all cavers looking for a trip to this cave have to practice immense caution.
Batu Caves, Malaysia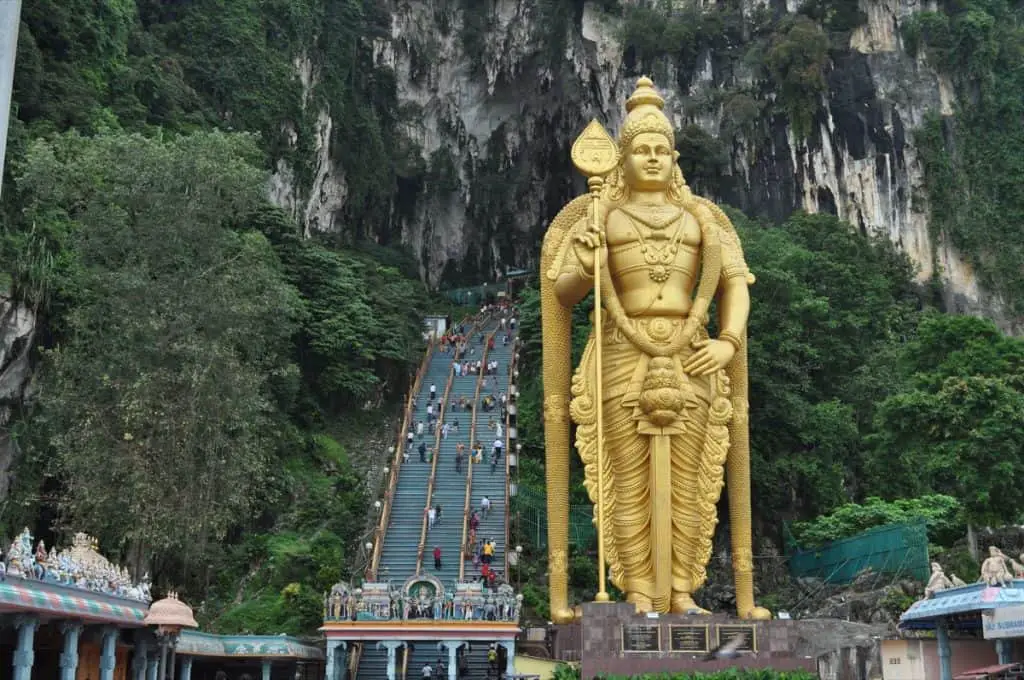 As you approach the north Kuala Lumpur, you are greeted by a tracery of caves with temples sitting beside them. What you might not know is that these caves are said to be over 400 million years old. They are inhabited by a humungous number of bats. It is said that locals excavate the bats waste and use it as manure to grow vegetables.
Reed Flute Cave, China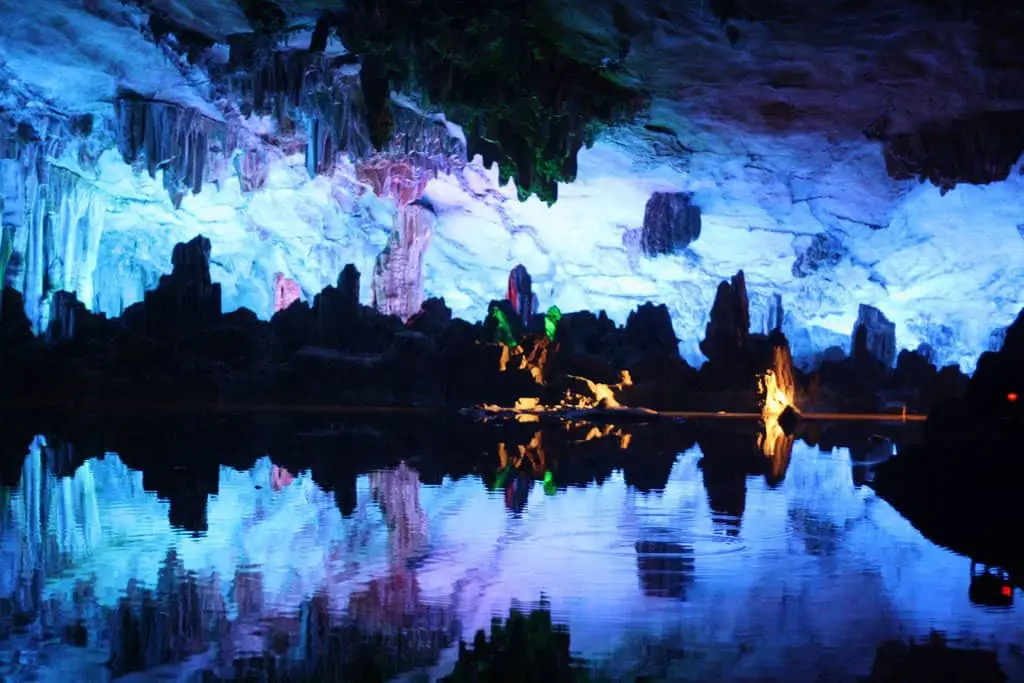 Want to see some ancient Chinese inscriptions that are centuries old? You can find them on the Reed flute cave that is located in China. The cave is naturally carved out from limestone. Its name was crafted from its most unique characteristic; the reeds that sprout from its entrance. These reeds can be used to make flutes by musicians.
Blue Grotto, Italy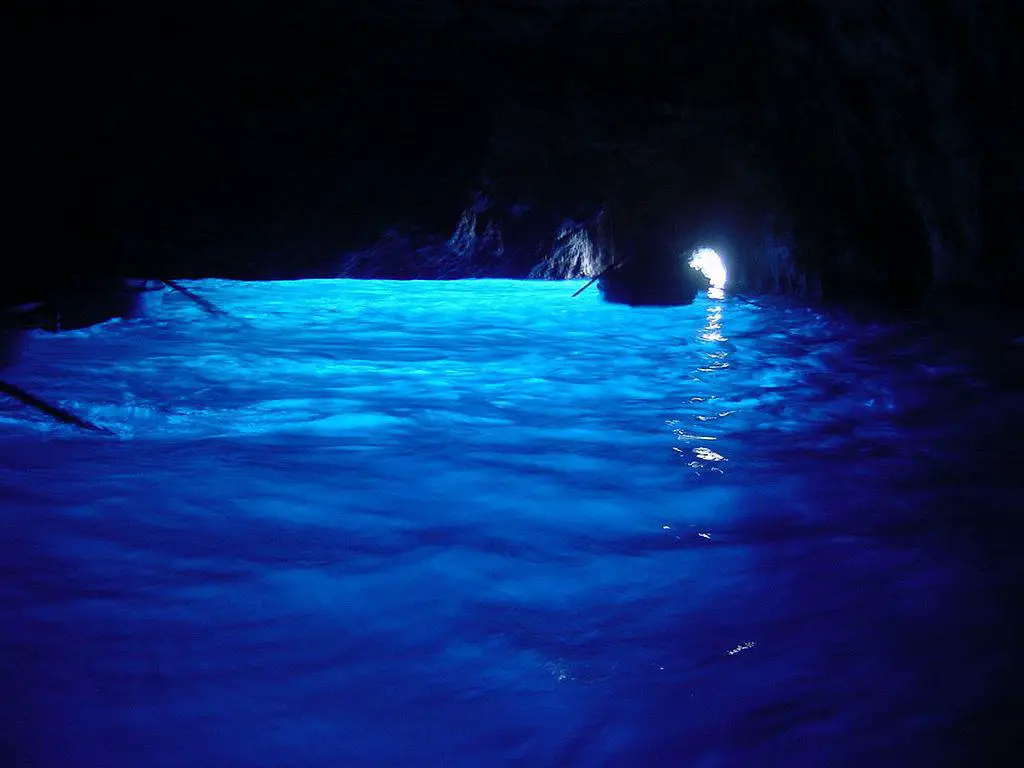 The Blue Grotto is the pride of the city of Capri in Italy, as far as tourism is concerned. What makes it popular is the naturally occurring blue glow within the cave. The glow is as a result of a small opening at its entrance coupled with a larger hole below it. From under the water, this appears to be a blue glow while from the inside of the cave, it is a radiating white light above the water.
Eisriensenwelt Ice Cave, Austria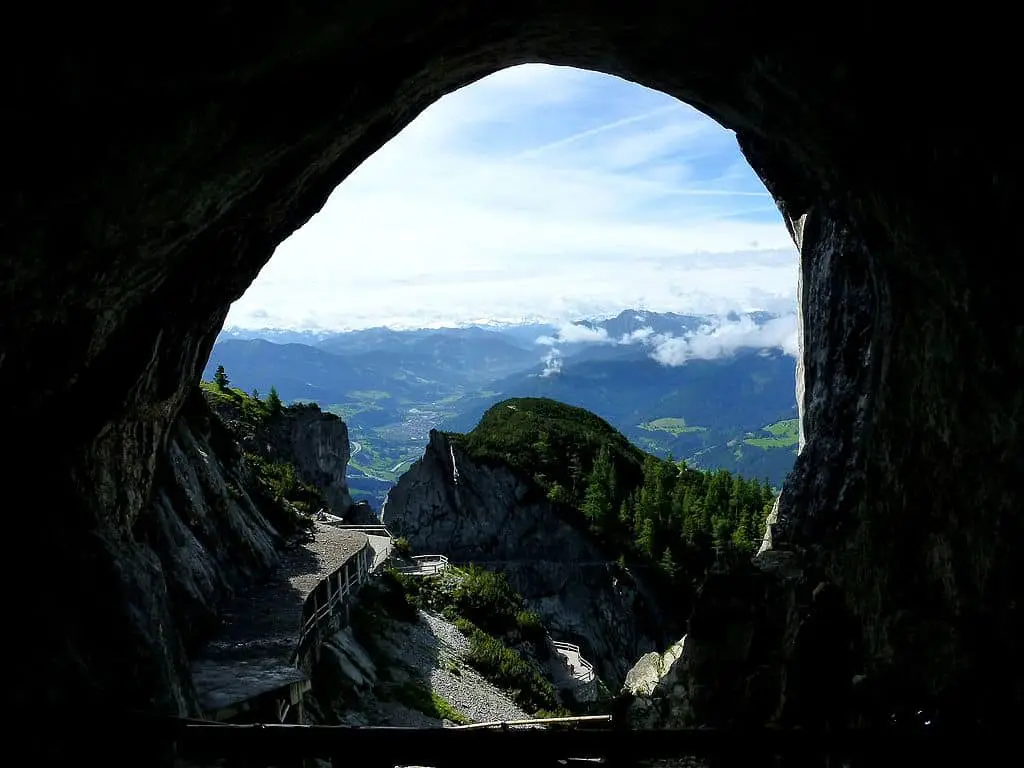 Given that it is the largest occurring lime ice cave, the Eisriensenwelt is a prominent cave in Werfen Austria. Though it stretches to about 42 km, it is only the first 1 km that is covered by ice. Beyond that, it is predominantly limestone. The ice is not seasonal as it remains intact even during the summer. This is what sets it apart from many other caves. Only the first kilometer remains open for the public.
Mammoth Cave, Kentucky U.S.A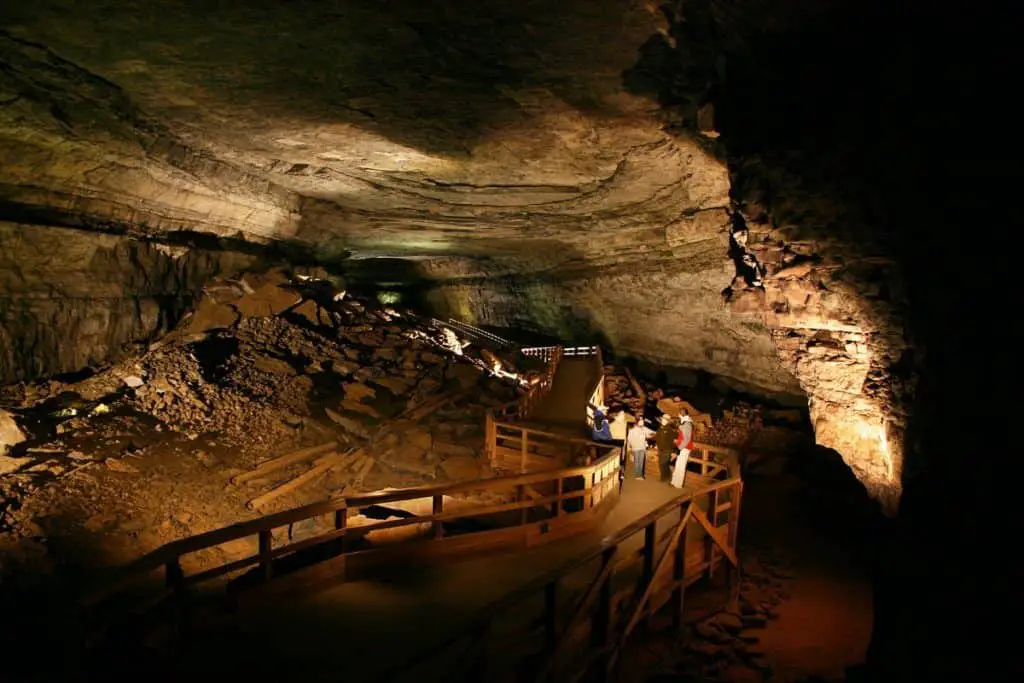 The Mammoth cave can be described best as cave systems. Its surface is estimated to be about 80 square miles, making it the largest cave system in the world. Apart from the already mapped caves, new caves continue to be found within this system. As it was described by a young slave by the name Stephen Bishop long ago, it is grand, gloomy and peculiar. 
Škocjan Cave, Slovenia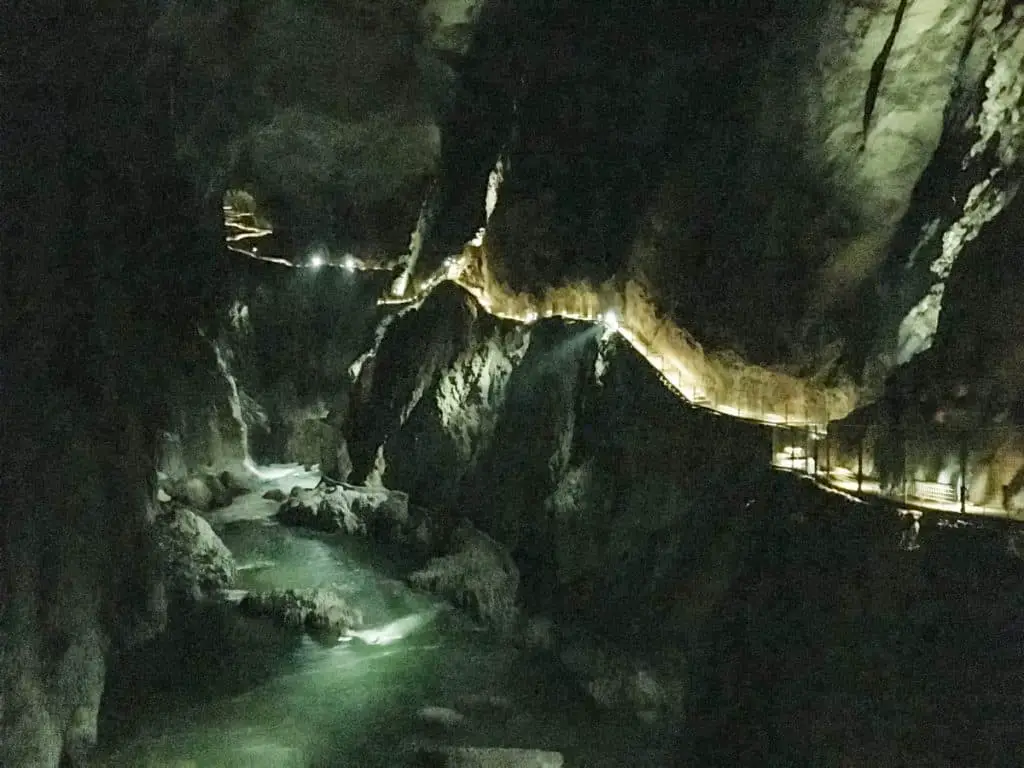 Found in Slovenia, Škocjan is yet another interesting cave system. This cave system is found in the town of Divaa. It is characterized by stalagmites, stalactites among other incredible rock formations. It is best known for having an underground river, the Reka River. It also bears the largest underground cavern in Europe.
Harrison Cave, Barbados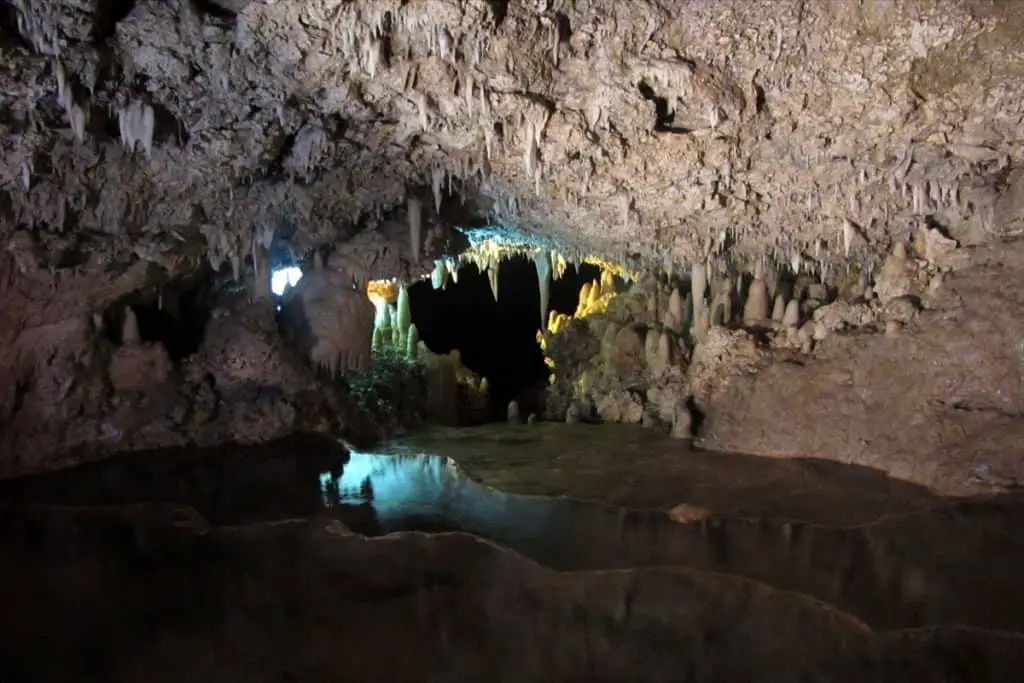 Though the Harrison cave was named after Thomas Harrison who owned the area in 1700, it was forgotten until Ole Sorensen rediscovered it. He was a Danish engineer with interests in caving.
Its formation revolved around activities of soil erosion, which occurred through limestone rocks.
Orda Cave, Russia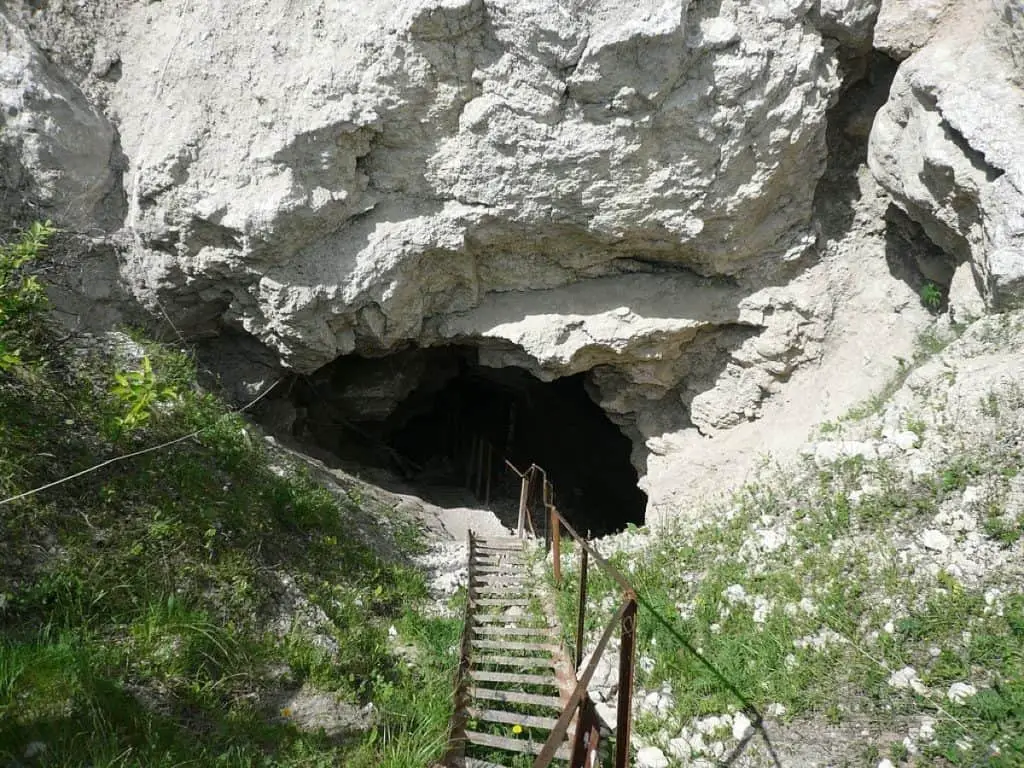 A gypsum cave is unheard of for most parts of the world except for the Orda cave in Russia. It is even more interesting that the Orda cave is underwater. The minerals in this cave filter the water, making it crystal clear.
Dongzhong Cave, China
The thought of spending hours in a cave every day is scary to many. However, the DongZhong cave in China is famed for having housed a school. The Maio village people loved sending their children to that school until the government ordered it to be shut down. The cave remains to be a renowned tourist destination for cavers around the world.
Datdawtaung cave, Myanmar
The story behind the Datdwtaung cave in Myanmar is a total mystery. It is said that the locals used it as a hiding place from the Ghengis Kahn, who was the head of the feared Mongol empire. It is now a majestic cave inhabited by monks. A Buddhist temple lies at its entrance, making it a great meditation getaway.
In Conclusion
Whether you are an experienced caver, or just starting on this beautiful journey, caves are (and will continue to be) tremendously exciting. Before booking an exploration trip to one of these caves, please make sure to check with your tour company what the required caving skill is for each one of them
When you're ready to get started caving, be sure to read my Beginners Guide.